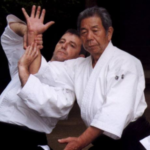 Private Group
active 3 weeks, 2 days ago
Post about upcoming seminars. Seminars you are interested in, seminars you want to go.
Remember! Trainings with new people is a great source to new knowledge and experience of Aikido. Also it is quite nice to get to know people 😀
This is a private group. To join you must be a registered site member and request group membership.