Join us in
Stockholm Aikido Clubs
New Years  Buki Waza Seminar
OPEN FOR ALL
All weapons for three whole days.
3 January – 5 January, Sunday to Tuesday 2021
Mats Alexandersson 6 dan, Shidoin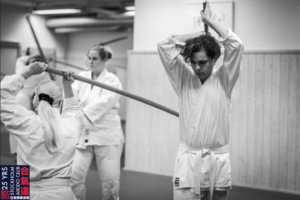 SCHEDULE
Sunday
Training 11 – 17
Monday
Training 11-17,
Party
Tuesday
Training 11-17.
COSTS
Seminar 600:-
Pay by Swish: 0733152040 or Plusgiro, 8361327-3
(Stockholms Aikidoklubb Iwama Ryu).
Please pay before 24th of December to secure your attendance.
SLEEPING IN THE DOJO?
Yes! Free of charge.
SIGN UP HERE!